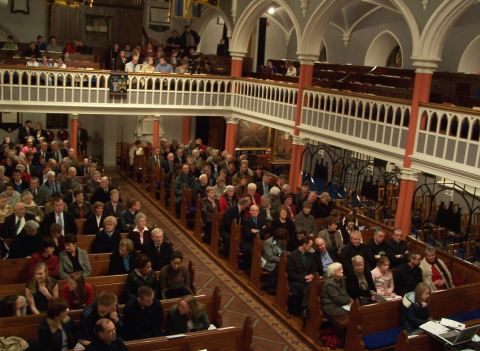 The Saturday night Praise service was held in Enniskillen.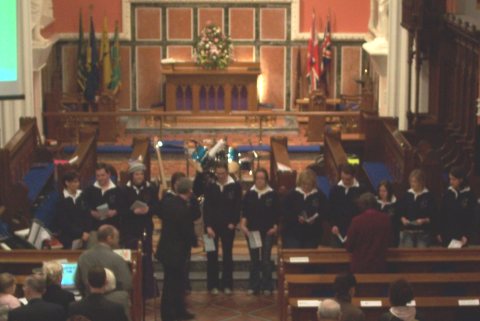 A group from Ballinamallard led the singing.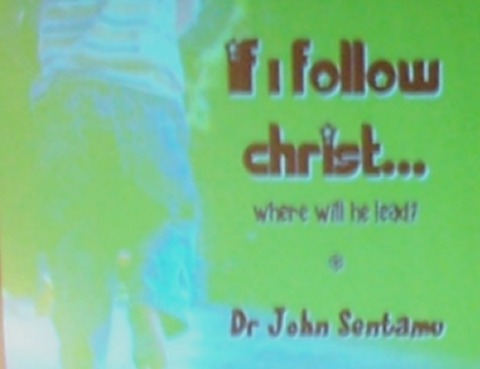 'If I follow Christ' was the theme of the service.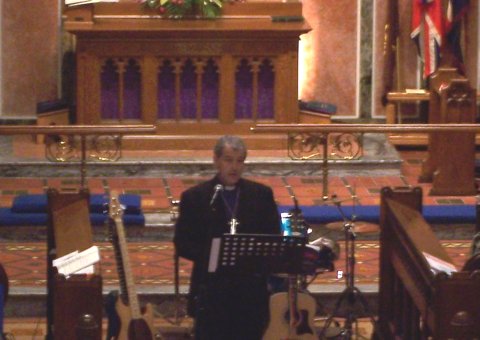 The Bishop welcomed the congregation to the Cathedral.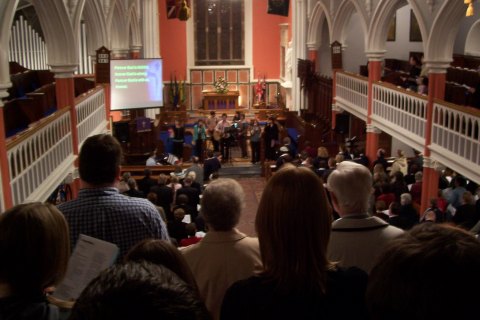 The service was co-ordinated by J1, the Clogher Diocesan Youth Initiative.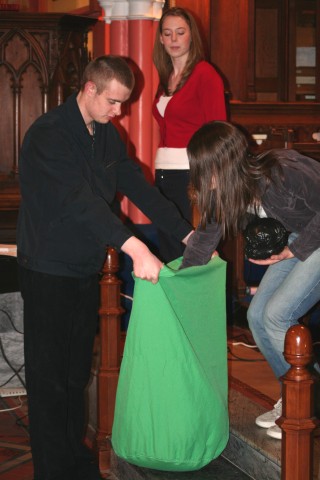 Enniskilen Youth Group's Dramatic Presentation.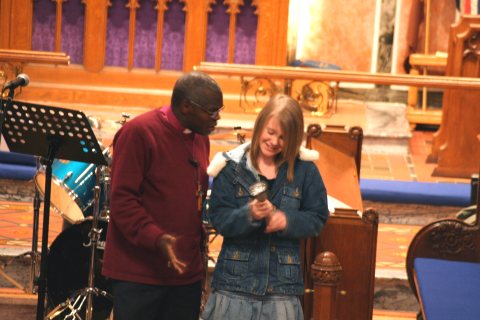 The Archbishop used a torch to illustrate his talk.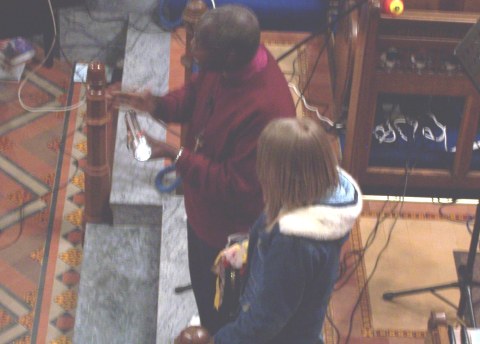 The torch is switched on . . .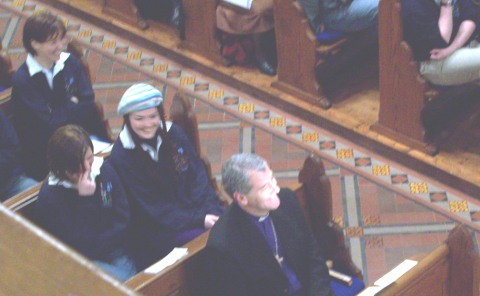 . . . and light shines on the Bishop!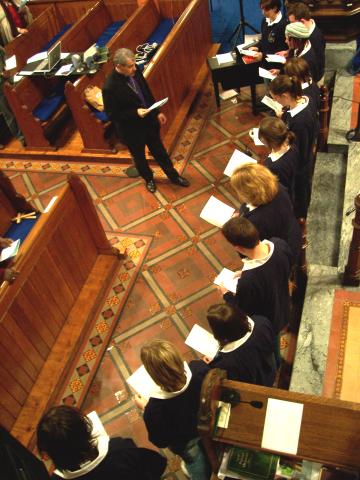 The J1 Chile team are commissioned.