The first 1000 years | Post-reformation Clogher | Disestablishment and the 20th century
The original Diocese of Clogher was, practically speaking, coextensive with the territory of the Prince of Oriel. The see was founded by Saint Patrick, who appointed one of his household, Macartan, as first bishop in 454. Macartan was the 'strong man' of Patrick, who established the church in Clogher and spread the gospel in Tyrone and Fermanagh. It is said that Saint Brigid, Macartan's niece, was present at the founding of the see.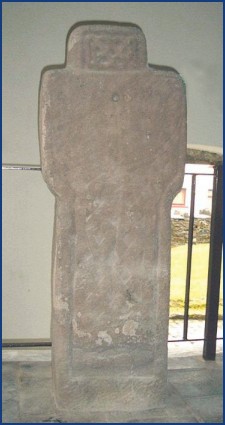 The Cloch-Oir (Golden Stone), from which this diocese takes its name, was a sacred ceremonial stone to the druids. It was given to Macartan by an old pagan noble, who had harassed Macartan in every possible way until the saint's patient love won the local ruler to the Christian faith.
According to tradition the noble's son, Tighernach of Clones, succeeded Macartan as bishop, although he is not mentioned in the succession lists of Crockford. Captured by pirates as a child, Tigernach was given to a British king, who placed him in the monastery of Rosnat. Upon his return to Ireland, he was made abbot of Cluanois Abbey in Monaghan and Bishop of Clogher
It's possible that we could have been speaking about the 'Airghialla Diocese' or even the 'Diocese of Louth' today. For in 1135 Gilla Crist O Morgair (Christianus) moved the Diocese to Louth (a union that lasted until 1218), while The Annals of Ulster continued to refer to the Bishop of Clogher as the Bishop of Airghialla (in English 'Oriel') into the second half of the 14th century.
In 1241 Henry III ordered that Clogher should be united to Armagh, on account of the poverty of both dioceses, but this was not carried out, though under Bishop David O Bracain (1245-68) large portions of Tyrone were cut off from Clogher and given to the diocese of Ardstraw (now part of Derry diocese), while the greater part of the present County Louth, including Dundalk, Drogheda, and Ardee, was taken over by Armagh.